START To BUILD YOUR FUTURE HERE

Search
Explore your dream study programmes here.
Make decision
Make a choice of relevant study programmes to build your future carrier.
Apply
Just apply in simple clicks directly to the University or via admissionportals.
Visa Application Support
Non-EU students get visa application support.
OUR SERVICE IS FREE OF COST. SIGN UP & APPLY
Sign up and open a student account. Using your account you can send application to many Universities & Colleges worldwide. Opening an account will make your application processing much easy. Just fill up all the information and upload all the required documents for one time and you can send applications just by one click.
search by popular countries
Popular & Leading Study Programmes
There is a high demand for cybersecurity professionals and the UK government is investing £1.9 billion over the next five years in a cybersecurity strategy that will include automatic defences to protect businesses and individuals. On completion of this course, you'll progress in some of the most attractive fields and industries as we prepare you for a range of cyber security jobs. Advance your career in a wide range of roles, including: information security manager, security analyst, security architect, security administrator, incident responder, security engineer, security auditor, security software developer and vulnerability assessor.
Universities & Colleges On Focus
Study Advisor
Get support from experienced and multilingual study advisors.
Authorized agent
Meet only University appointed and well trained agent in your location.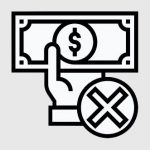 Free Of Cost
You do not have to pay for our service if you apply via admissionportals.

Apply via admissionportals
Send your application to the university via us.
Admissinportals helps me to find the study program. It was so easy to use.My study advisor was so helpful to me from the beginning to get admission and visa application.
Admissionportals study advisor was so helpful for me, they did everything that is necessary, even the preparation of Embassy Interview.
I found my study program through admissionportals. My study advisor was directly from Denmark. He was all the way helping me to get admission here. Moreover, they assist me to apply for visa and scholarships
I am so happy to apply through the admissionportals, they are so professional and trustworthy.